We visited a Amazon Costs groceries for the first time on our trip to Bellevue Washington. Here is a glimpse of our first experience.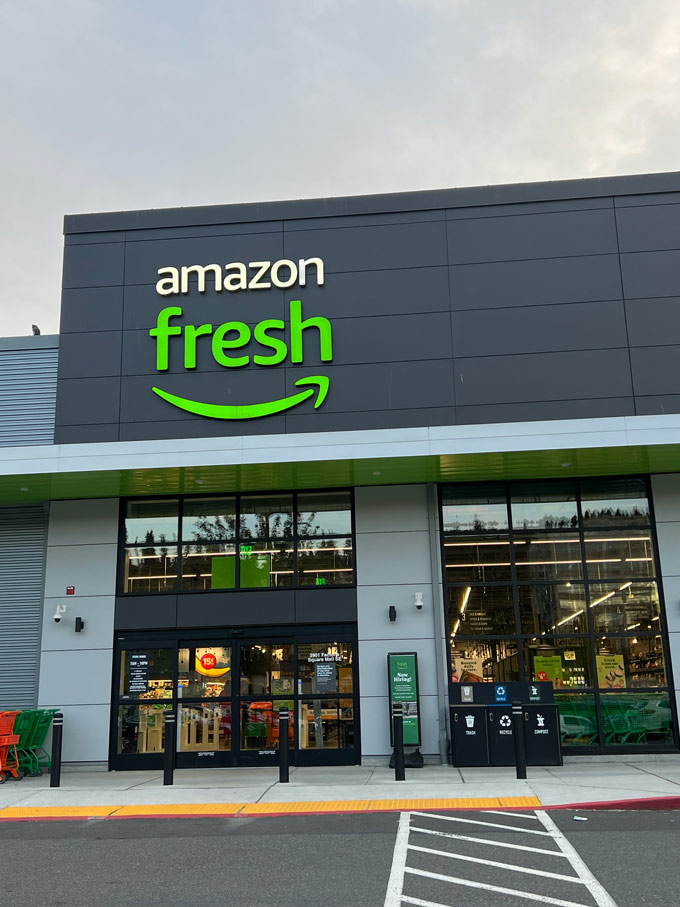 "Just walk out" concept
Amazon Fresh is a "walk-in" store concept where you just grab the things you need and can walk out of the store without queuing for a register.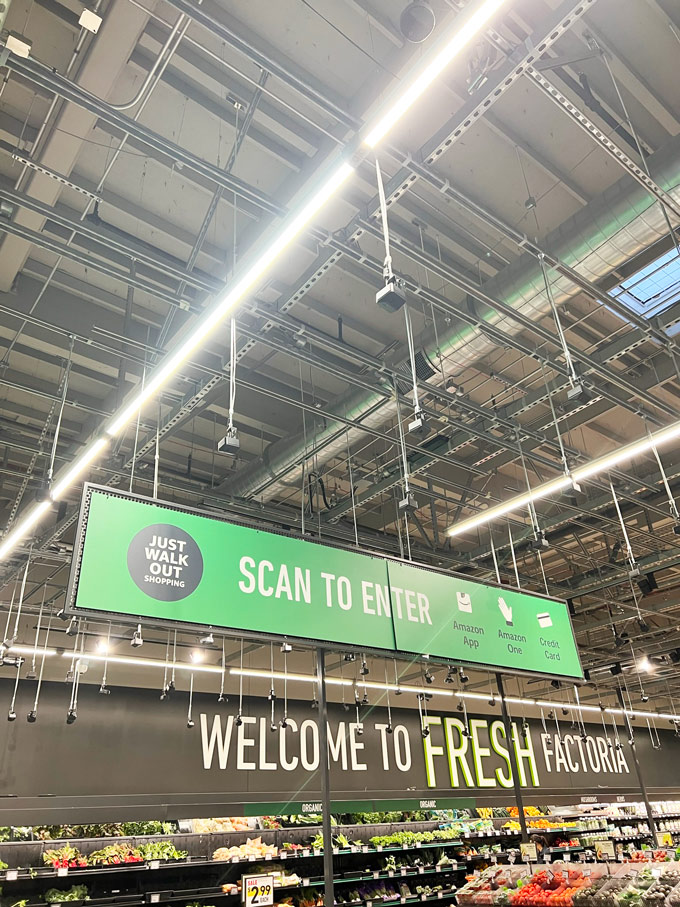 To enter the shopping area, you must first scan the QR code in your Amazon app to connect you. You can also insert the credit card associated with your Amazon account. There is also the Amazon Go app that you can use.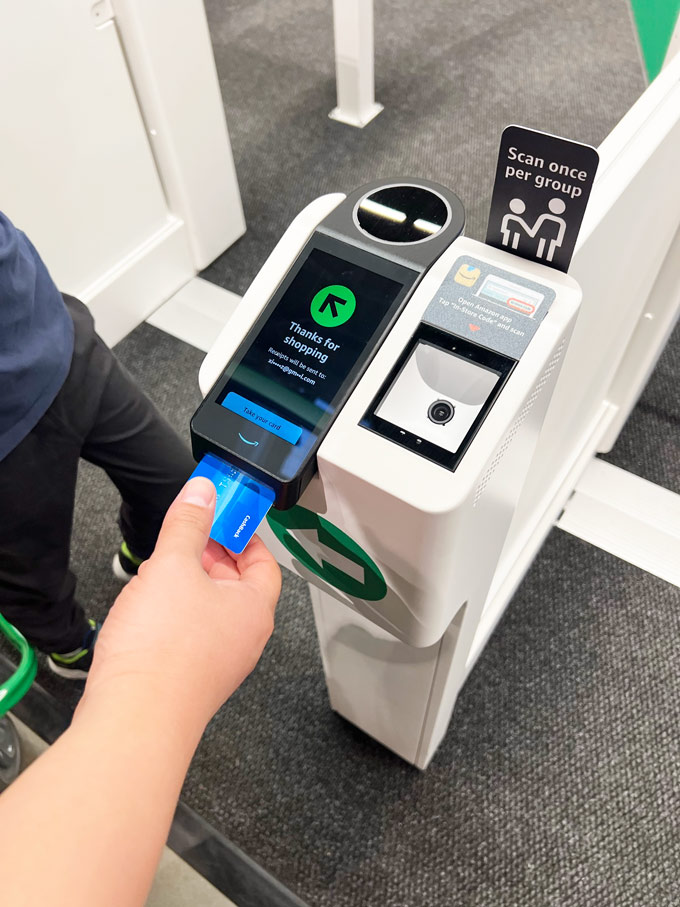 There are tons of cameras and AI technologies that track you and identify the items you put in your shopping cart and take out.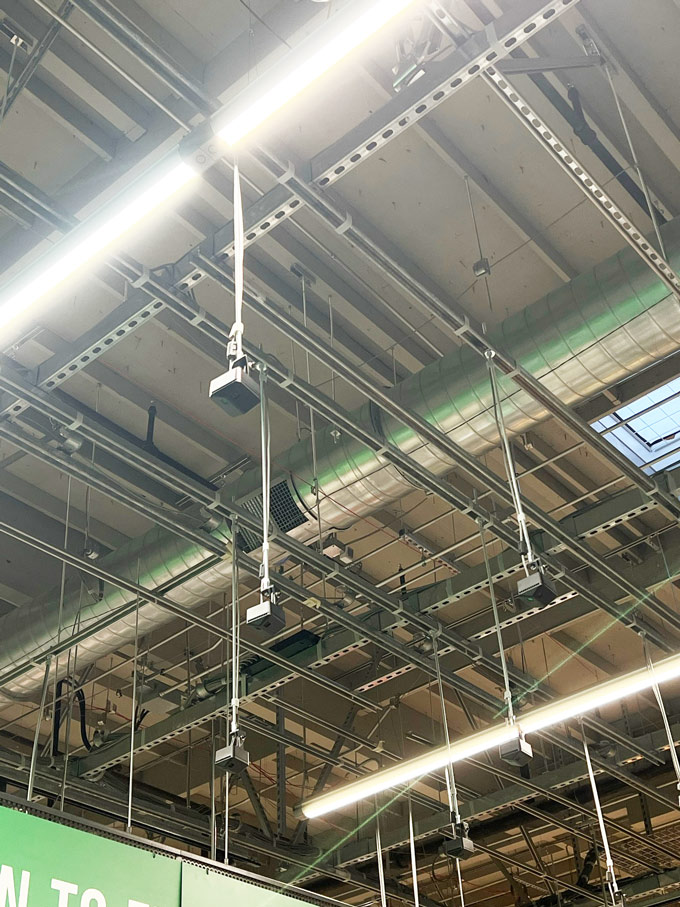 The shopping cart uses a combination of algorithms and sensors to identify the items you put in the shopping cart. When you leave the store, sensors automatically identify the shopping cart and your payment is processed using your Amazon account credit card.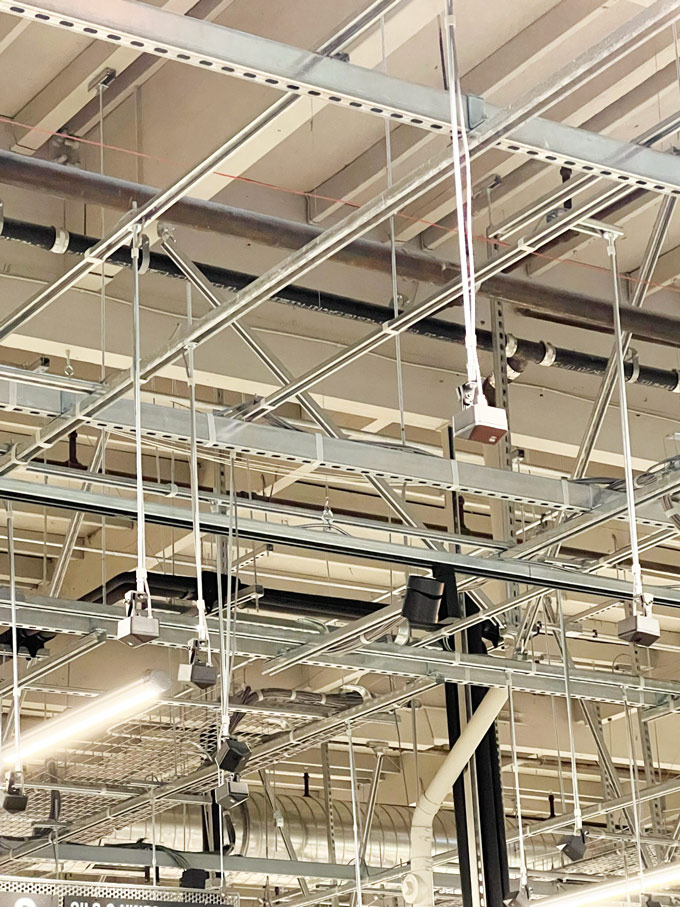 What is sold on Amazon Fresh
Amazon Go carries many national brands and produce, high-quality meat and seafood, and store-fresh prepared meals. The prices seemed reasonable.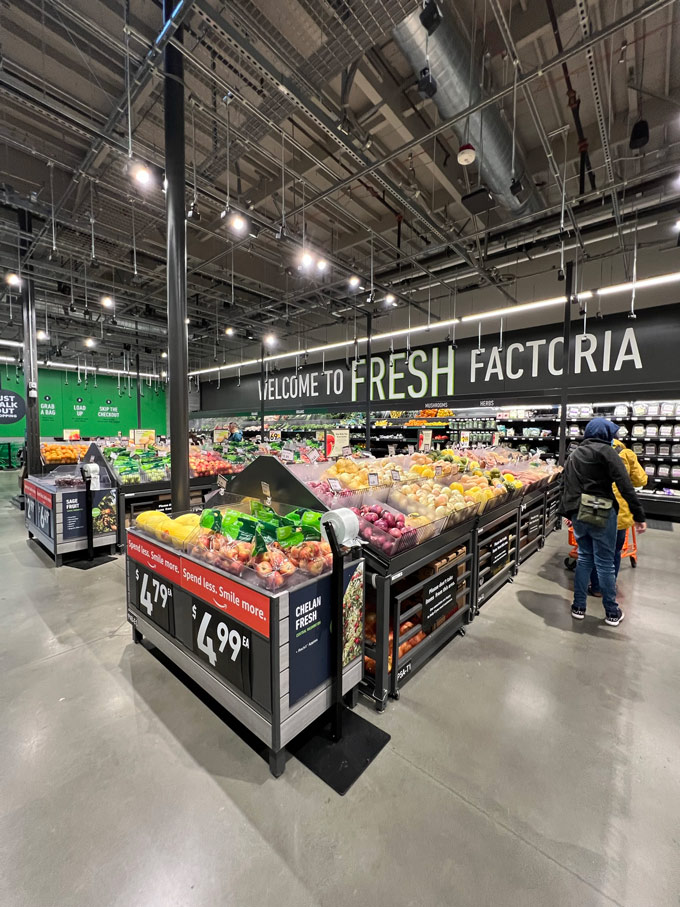 When you need help finding an item or have a quick grocery question, like food information or wine and cheese pairings, just ask Alexa at one of the blue Alexa kiosks located in the whole store.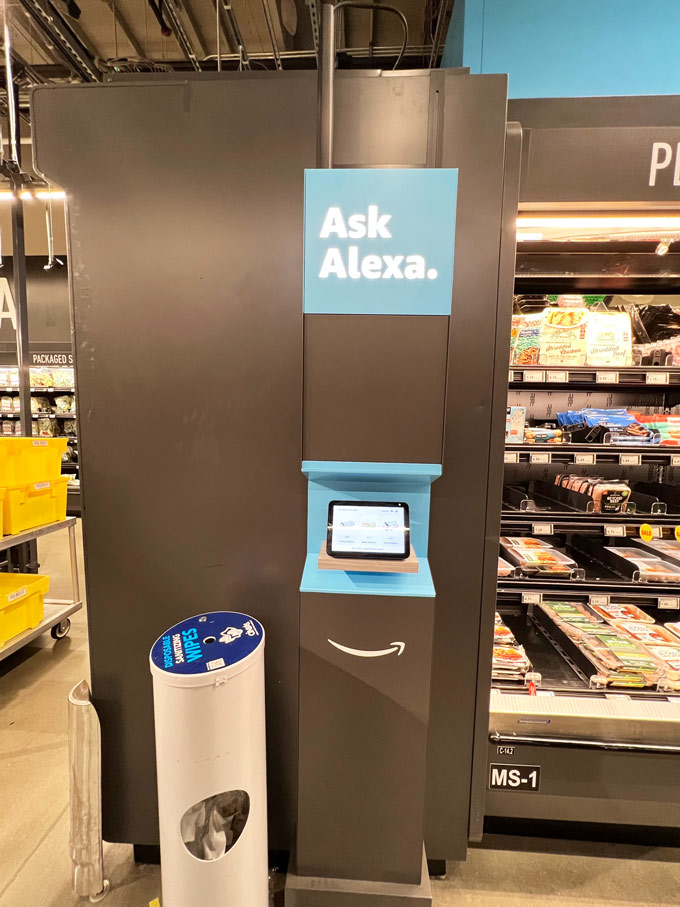 Pay and leave the store
When you're done shopping, you can simply exit and you'll be automatically charged.
We took a look at our bill and everything was correct – no overcharges or undercharges. The system was not fooled by us taking things and putting them back to be undecided.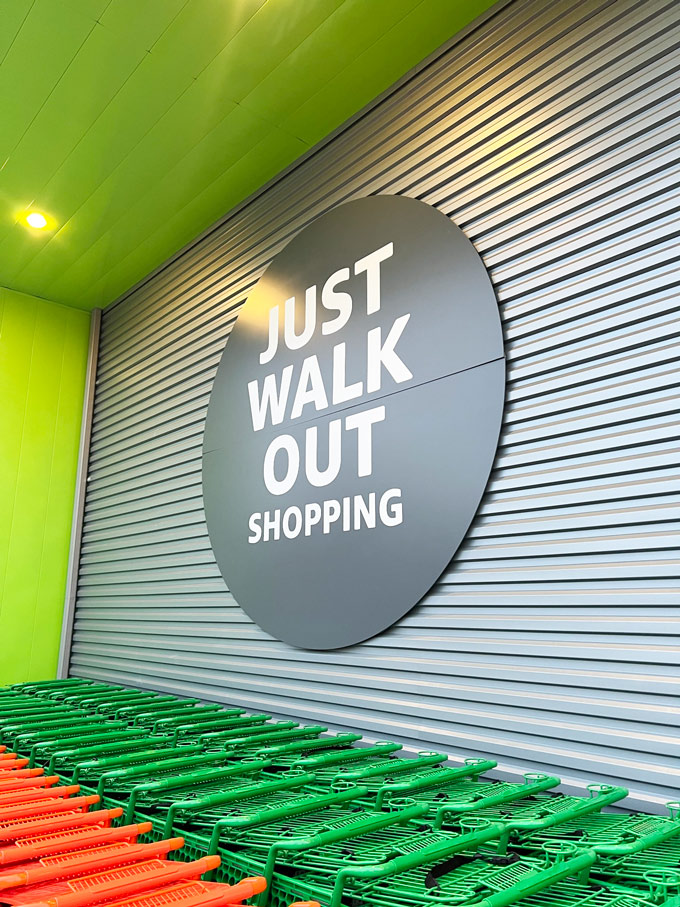 Although the store was based on the "walking distance" concept, there was still a traditional checkout with staff on site.
The whole experience somehow evokes feelings similar to when you remove an item from the hotel room mini-bar as well as "shoplifting". But overall we enjoyed the experience and would return.
Sharing is caring!