Kapsons Retail: Charting a definitive course in the retail space
By Retail4Growth Office | November 22, 2022
With a list of the best brands in its kitty, Kapsons Retail of the Kapsons Group has come a long way as an online aggregator of fashion brands, with a robust system in place for cataloguing, warehousing, quality checks , And much more.
Aggregators are among the most sought after segments in today's new economy. In the retail ecosystem, aggregators represent all the dynamic changes that the industry itself has witnessed in recent years. Kapsons Retail, part of Kapsons Group, has become one of the largest aggregators in all of India, representing top retail brands including international and domestic.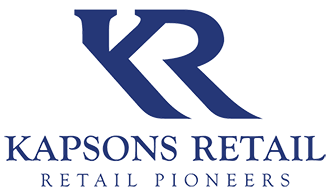 Daksh Kapoor, Marketing Director at Kapsons Group, says, speaking of the company's journey, "Our vision of not growing alone and taking our people with us is what has driven the brand to the heights it has. Having our team rise to the occasion has helped the market grow almost 200% after entering the industry just 10 years ago.
Kapsons Retail also has one of the largest warehouses, with an area of ​​60,000 square feet and has handled inventory for major vendors like Jain Amar (Madame) and Bestseller, with 0% SLA violations and quality checks guaranteed at every step. The company also has a robust video-recorded returns process.
Cataloging is another area where the company has a highly streamlined process with a technological and data-driven approach. The company also offers AMS management-amazon marketing and banner placement services for brands.
Some of the highlights include:
Products made live in a week

Quick troubleshooting

Weekly automated reporting system

Real-time access and information transparency

Rapid reduction and inventory optimization

Dedicated relationship manager for all brands

A+ cataloging
"These in-depth processes help us keep operations running smoothly, thereby improving sales conversions, ultimately helping our partners increase their brand awareness in the marketplace," says Dakchtalking about the need for these operations and systems, and how they help the company's customers achieve their business goals.
Kapsons Retail also has a studio division for immediate product verification, which guarantees 0% defects, with images gaining immediate approval. The well-equipped studio also supports e-commerce model photography specially designed for product photography.
Other highlights:
Complete internal management

Careful monitoring of quality and collaboration to deliver the best possible images

Strong conversion facilitation

Improved customer confidence

Enhanced brand image
Dakch adds, summarizing the company's plans for the future, "The main focus will be on pan-Indian brand expansion and differentiation, both in the physical retail space and in line."