Our First Impressions Of The Super Mario Movie Trailer, TONS Of New Details On Pokemon, Persona 3 And 4, And More | Nintendo All Refresh Ep. 027
Posted on 12 October 2022 by Nicholas Serpa in News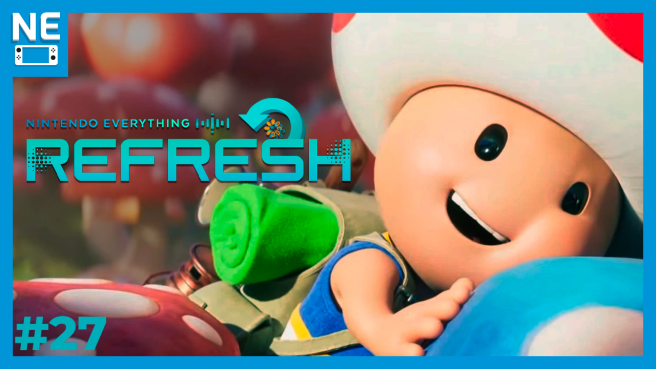 The first trailer for the upcoming Super Mario Bros. movie. came out recently and gave moviegoers their first taste of how Illumination Pictures plans to translate Nintendo's iconic franchise into the world of animation. In this week's Nintendo Everything refresh episode, we'll discuss our thoughts on Chris Pratt's Mario voice, trailer vibes and premise, and more! We'll also be highlighting some of the most exciting Pokemon Scarlet/Violet details revealed last week (picnics, anyone?), the upcoming Switch ports of Persona 3 and 4, and much more!
Our show is available on most major streaming platforms including Spotify, Apple Podcasts, Google Podcasts, Amazon Music and Audible, and direct downloads are now also available for free via our friends at ListenNotes! You can also check out the video version on Youtube below.
Have ideas or suggestions for the show, or want to submit a fan question or topic for a future episode? Let us know what you think – and thanks for listening!
Related