Splatoon 3 Splatfest impressions, new Switch reveals from Gamescom, Sakurai's YouTube channel, and more | Nintendo All Refresh Ep. 023
Posted on Aug 30, 2022 by Nicholas Serpa in Podcast, Switch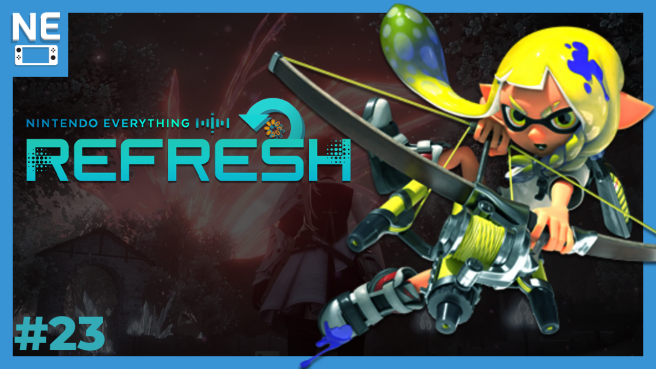 The world's biggest game of Rock, Paper, Scissors took place last weekend during the Splatfest World Premiere of Splatoon 3, giving us the chance to finally get our hands on the trio to come! Join your hosts Nick, Nicolas, Luiz and Dennis as they talk about their experiences playing the demo, as well as their thoughts on the recent Splatoon 3 preview during a Nintendo Treehouse Live presentation. They'll also unbox all of Gamescom's notable Switch game announcements, discuss Sakurai incredibly great new YouTube channel, and much more!
Our show is available on most major streaming platforms including Spotify, Apple Podcasts, Google Podcasts, Amazon Music and Audible, and direct downloads are now also available for free via our friends at ListenNotes! You can also check out the video version on Youtube below.
Have ideas or suggestions for the show, or want to submit a fan question or topic for a future episode? Let us know what you think – and thanks for listening!
Related